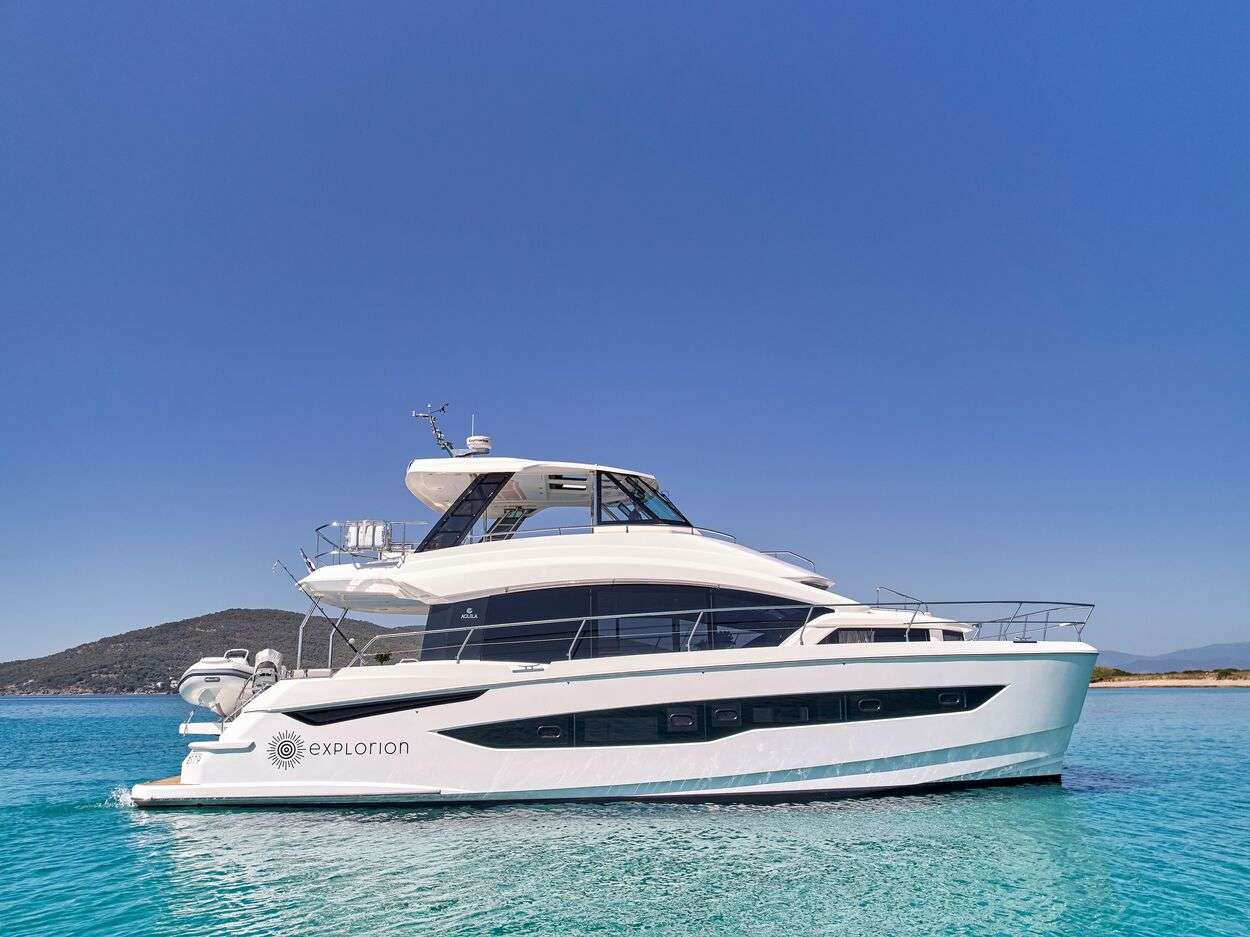 Every boat name has a story - Explorion's Story comes from Greek Mythology;

Orion, son of Poseidon, is a Greek mythological hunter, who gave his name to the Orion constellation. Explorers have navigated for millennia using this constellation. Explorion is about chasing your dreams and exploring the Greek islands with your trusted crew.

Explorion is a well appointed 4 stateroom vessels with a King master stateroom and 3 Queens guest cabins - all with en-suite amenities. There are multiple relaxing, dining and entertaining areas to please even the most discerning client. Explorion's three person crew adds to the local experience of Greece with local crew to complete your Greek immersive experience.

Explorion provides the volume of space equivalent to a yacht well over 70ft. The vessel bodes exceptional fuel efficiency thanks to its unique and technological advanced hull design. Enjoy comfortable cruising speeds exploring the Greek Islands without excessive fuel consumption.Crew have separate cabins and amenities.
Accommodations:
Accommodations are contemporary style with full amenities en-suite bathroom, individual AC regulator, TV, Fan, 220v and USB charging, work space, storage inclusive of 3/4 hanging closet with numerous drawers.